The virtuous treatment

of
IT equipment at the end of the cycle
IRIS accompanies all its customers to manage in an irreproachable way the computer equipment at the end of life.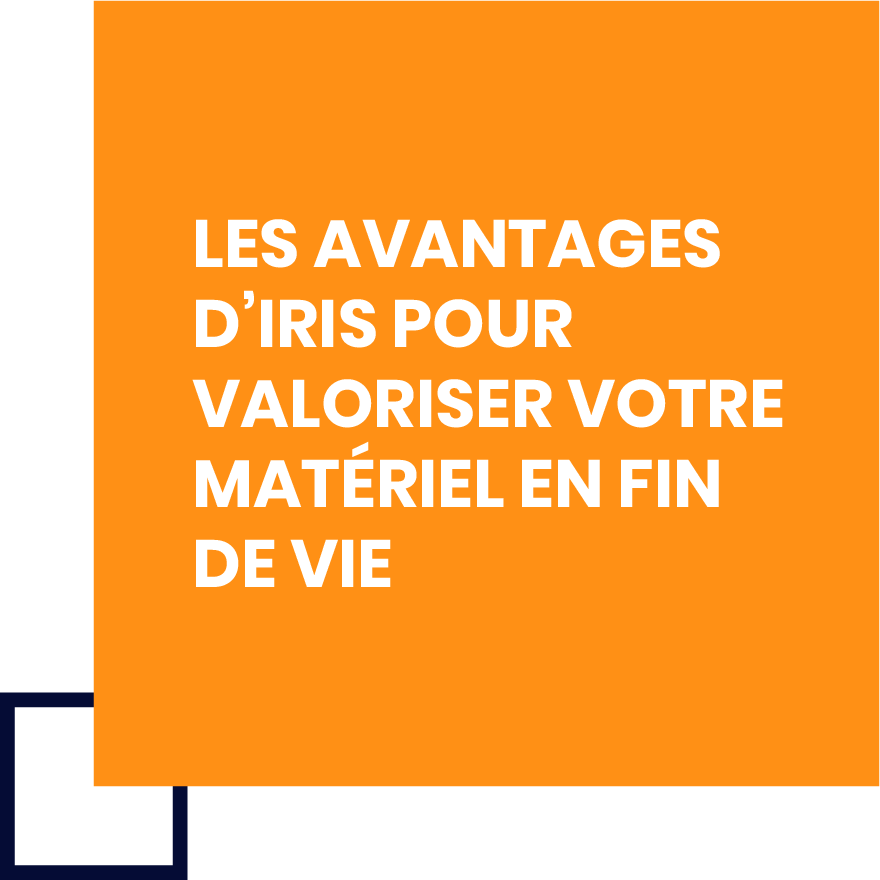 We contribute to your eco-responsibility approach, in full compliance with the law

IRIS provides you with a certificate of destruction of the material and waste tracking slip  


A better management of your fixed asset retirements 


The assurance of entrusting your D.E.E. to a competent IT specialist
For 10 years, and well before environmental issues are of primary importance, IRIS is aware of the major challenge that is the recovery of IT and electronic waste.
We offer a collection and processing service for IT equipment at the end of its useful life.
Thus, if you wish to recycle your equipment in a virtuous way by being in conformity with the law, to guarantee the destruction of the data contained in your equipment or to give in conformity your computer equipment at the end of life, we commit ourselves to satisfy all your requests.
We follow a strict and transparent protocol to ensure the destruction of your data and guarantee the confidentiality of the information.
All recycling activities are certified by the issuance of official certificates attesting to compliance with the standards in force.
With the support of our logistics team, we manage the end-to-end recovery process, from collection to final treatment, for your sites in France and Europe.
Need support for your IT projects?
Looking for a maintainer for your equipment?
Our consultants are here to help you!